Work experience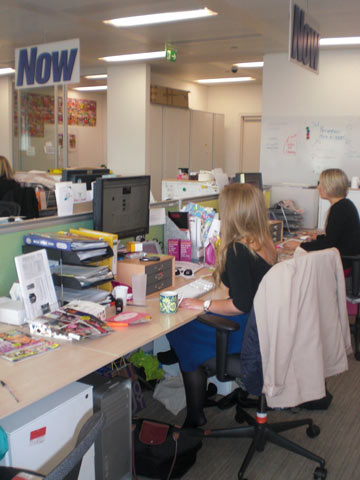 Join Nowmagazine.co.uk for work experience
DIGITAL WORK EXPERIENCE ON NOWMAGAZINE.CO.UK
A work experience placement at Now Online is an amazing chance for job seekers to get valuable FREE hands-on digital training.
Applicants must be eligible to live and work in the UK in order to be considered. Proof of eligibility is required in the form of a British passport or UK birth certificate, European passport or identity card, or non-European passport with relevant visa.
Successful applicants definitely WON'T be making the Website Editor cups of tea or going to fetch blueberry muffins.
However, it's important to have realistic expectations - you're not going to be sent off to interview One Direction or have tea with Kate Middleton.
Work assignments depend on aptitude but these internships are most suitable for aspiring multi-media journalists.
We don't currently offer work experience in graphic design or photography.
You must be 20+ and able to commit to a 4-week full-time work experience placement.
20+ and a student? A voluntary placement should be stipulated as part of your course. If you wish to apply for unpaid work experience during your summer holidays, we need a letter from your college/university to confirm that the work experience is a requirement for your chosen area of study.
For details of Schedule 6 of the Education Reform Act 1988, click here>>
It's essential you can identify current UK and US celebrities, are very comfortable with computers and understand the importance of accuracy.
If you are a fast worker who also has a great eye for images, you'll thrive.
Here's a quick test. Can you name the people below? Yes? Then keep reading.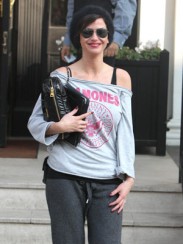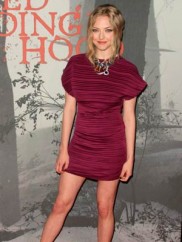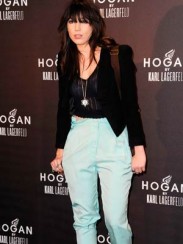 Familiarity with Apple Macs is a huge plus and an understanding of Photoshop is helpful.
You'll be involved in the day-to-day running of Nowmagazine.co.uk and instructed how to use Now Online's CMS (Content Management System).
Your work experience will include observation, shadowing and assisting with carefully supervised tasks including picture research and sub-editing. You'll be learning how to create photo galleries, upload features and check material that colleagues have compiled.
If you prove you are conscientious, thorough and efficient, you may - towards the end of your placement - also be given the option of other challenges.
A sound understanding of grammar, punctuation and spelling is a basic requirement. Please don't apply if you can't see what's wrong with the following sentence.
u wnt b xceptd m8 if u no nufin bowt celebz, cnt tel d diff btween fotoz ov scarlet johanson n kat deeli n ryt in txt spk calin urself i insted of I, innit =S:(
Does it really matter if Lily Allen is misspelt 'lilly alan', with no capital letters?
Or this season's style is written as this 'seasons style' - without the apostrophe?
Yes, it does. Effective communication relies on clarity.
We have many applicants who realise that they cannot afford the travel costs or have nowhere to stay in the London area, so please consider this carefully.
The hours are 8.30am to 4.30pm, Monday to Friday. (A later start is not possible but if you wish to come in earlier instead, that's fine.)
Make sure the daily journey to Southwark is feasible for you. Punctuality is very important, as is reliability.
IPC Media's London HQ, the Blue Fin Building - which boasts a restaurant with spectacular views of the capital and a garden terrace - was voted Best Corporate Workspace at The British Council for Offices Awards 2008, so it's a great place to be based. As well as the stunning office, we have a fun team who will make you very welcome.
The Blue Fin Building is in front of The Tate Modern - see map>>
Dress code? Wear anything you think appropriate: Ugly Betty poncho, furry catsuit, jeans, whatever... Your capability is more important than your appearance.
To apply for a 4-week digital work experience placement on the Now website, email nowfriends@ipcmedia.com.
Put THE DATES YOU ARE AVAILABLE FIRST, THEN WEBSITE WORK EXPERIENCE in the subject field.
e.g. 1 - 28 Aug 2012 WEBSITE WORK EXPERIENCE
If you are available immediately, then say NOW until when - and also how much notice you need.
e.g. Now to 1 Sept 2012 with 1 week's notice WEBSITE WORK EXPERIENCE
Include a concise personal statement about yourself, your experience and your aspirations as part of the email body text. (No more than 250 words in total.)
If you have already completed a work experience placement with IPC Media - or have one booked - add the details.
We also need your mobile phone number. You may be contacted at short notice if we have a cancellation. Send a CV if you wish but don't add large attachments, thanks.
Add the names of the 3 celebrities above who we asked you to identify.
Applicants who have read, absorbed and followed these instructions with the most care will be given priority.
If your application is sloppy, it will simply be deleted on receipt.
CHECK LIST
*Accurate (do not rely only on your computer's auto spell-check if you wish to 'persue' or, in fact, pursue a career in journalism)
*Correct info in subject field
*Personal statement within word count (and not an attachment)
*Mobile number included in email, not just on CV
*List the 3 'mystery' celebrities
You will know your application is being considered if you receive a written task to complete.
------------------------------------------------------------------------------------------------
NOW MAGAZINE (PRINT) GENERAL EDITORIAL WORK EXPERIENCE

You must be 21+ to qualify for a general work experience placement on Now Magazine and previous editorial experience is preferable.
Send a covering letter and CV at least 4 months before your preferred start date. All placements are 4 weeks long.
Applications by post only to WORK EXPERIENCE, Now Magazine, 5th Floor, Blue Fin Building, 110 Southwark Street, London SE1 0SU.
You will be contacted if your application is successful.
----------------------------------------------------------------------------------------------------------
Now Work Experience group on Facebook>>