Saturday 29 March 2014
The Voice's Christina Marie: My boyfriend was scared I'd run off with Ricky Wilson!
Previous
Next
Ricky Wilson is Christina Marie's mentor on The Voice

Ricky Wilson is 16 years older than Christina Marie

Ricky Wilson is loved by Christina Marie as a mentor and friend

Ricky Wilson is in the Kaiser Chiefs
We wouldn't fancy our man working closely with Kylie Minogue every day. Likewise, Christina Marie's poor bloke Glenn has found it somewhat testing watching his GF be taken under the wing
of Ricky Wilson, 36!
'He's a student and his mates have been teasing him, saying I'm going to run off with Ricky into the sunset,' reveals Christina, 20.
'He got a bit jealous at first, but he needs to not listen.'
She adds: 'I love Ricky as a mentor and a friend - but I just can't see him in that way! Plus he's 16 years older than me.'
Bless!
Read more about The Voice in this week's Now magazine dated 31 March 2014 - download the digital edition now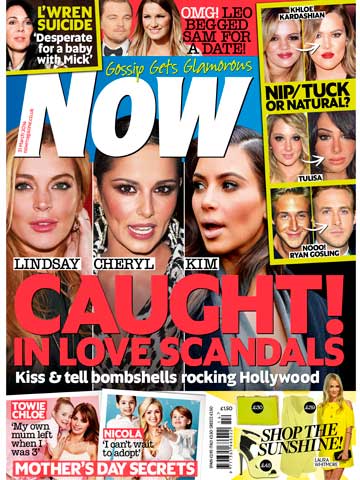 SEE PICTURES The Voice 2014: The final 12 contestants
SEE PICTURES The Voice 2013 finalists
SEE PICTURES The Voice 2012 - the 4 finalists