Friday 09 November 2012
Coronation Street's Helen Flanagan to avoid gruesome I'm A Celebrity tasks because of panic attacks?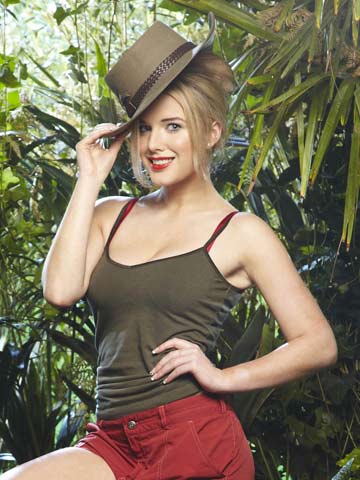 Helen Flanagan will enter the I'm A Celebrity jungle on Sunday
Helen Flanagan may be allowed to skip some of this year's scary tasks on I'm A Celebrity because of her history of panic attacks.
The former Coronation Street star, 22, admitted last year that she'd had health problems and one of her fellow campers is concerned that she won't be able to muck in on the show.
'It wouldn't be fair on everyone else,' says the unnamed celebrity.
'You have to question how many tasks she could miss.'
Last week, Helen revealed that the main reason she quit her role as Rosie Webster on Corrie was because she was suffering from depression.
But she insists she's now fit to handle jungle life.
'I am fearful of heights. I have never jumped out of a plane and I don't even like rooms high up in a hotel,' Helen tells the Daily Mirror.
'I will scream if I see a spider at home but we will all be in the camp together and we will all deal with it.'
A spokesman for I'm A Celebrity told the Daily Mirror that Helen is not excluded from taking part in any activities in the jungle.
NEW PICTURES Helen Flanagan joins contestants for I'm A Celebrity 2012
SEE PICTURES Helen Flanagan wows in sexy dress at Coronation Street co-star Katherine Kelly's leaving party
SEE PICTURES Helen Flanagan at National Television Awards
Anna Duff