Saturday 20 October 2012
Union J's George Shelley: The boys think I'm the womaniser of the group – like One Direction's Harry Styles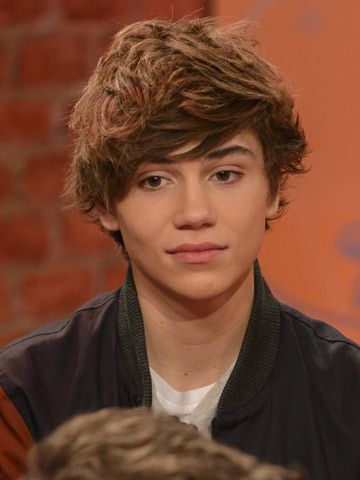 George Shelley wouldn't describe himself as a womaniser
Floppy-haired Union J singer George Shelley is being hailed as the new Harry Styles - and the teenager seems to be just as much of a hit with the ladies.

George, 19, has already been linked to fellow X Factor contestant Ella Henderson and reportedly has a soft spot for Little Mix's Jesy Nelson.

'I know the others would say I'm the womaniser of the group, but I wouldn't describe myself as that.' says George.

'We were doing a photo shoot...and I bumped into Harry Styles.

'I have to say I was gutted as despite people comparing me to him, I look nothing like him!'

The 1D singer, 18, gave George some personal guidance on dealing with his newfound fame.

'[He said] stay grounded, spend time with our families doing normal things and to get as much rest as possible,' says George.

'He warned me about the stress levels.
'He told me to keep perspective and work hard.'
NEW PICTURES The X Factor's wildcard contestants appear on Daybreak ahead of first live show - photos
NEW PICTURES The X Factor finalists celebrate at London's Whisky Mist nightclub after making it through to live shows - photos
NEW PICTURES REVEALED: The contestants through to The X Factor 2012 live shows - photos
Lucy Lynch