Saturday 06 October 2012
X Factor contestant and Cheryl Cole admirer Kye Sones splits from girlfriend ahead of first live show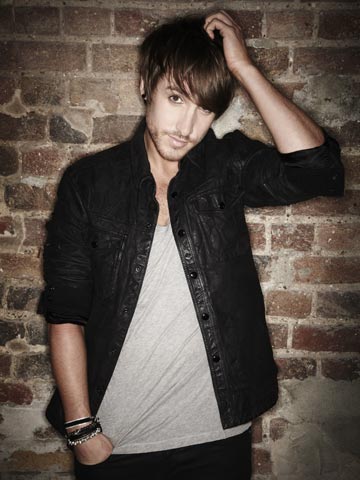 Kye Sones is hoping for success on The X Factor
X Factor hopeful Kye Sones has parted ways from girlfriend Halle Simpson.
Kye, 30 - who'll be mentored by Gary Barlow in the
Over 28 category - ended his romance to focus on the talent contest.
'Halle supported him all the way to bootcamp,' says a source.
'But Kye thinks X Factor will change his life forever and it's given him the push he needed to end the relationship.'
The singer flirted with Cheryl Cole at the judges' houses stage of the competition but told her he had a girlfriend.
Now he's single, he'd like to get to know the Girls Aloud star, 29 - but he'll have to get past her boyfriend Tre Holloway first.
'If he had a second chance with Cheryl,' the source tells The Sun, 'he'd jump at the chance.'
NEW PICTURES The X Factor's wildcard contestants appear on Daybreak ahead of first live show - photos
NEW PICTURES The X Factor finalists celebrate at London's Whisky Mist nightclub after making it through to live shows - photos
NEW PICTURES REVEALED: The contestants through to The X Factor 2012 live shows - photos
Rachel McGrath