Monday 01 October 2012
The X Factor's Rylan Clark: I've had death threats - it's made me scared of leaving the house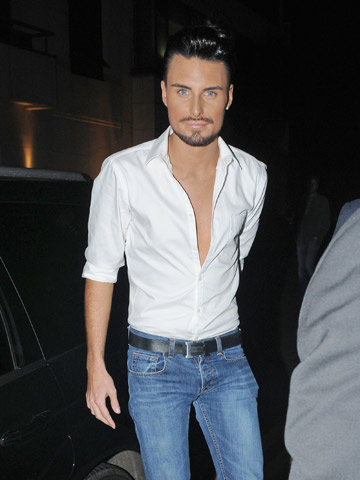 Rylan Clark is being mentored by Nicole Scherzinger
Controversial X Factor finalist Rylan Clark has revealed that he's received death threats over Twitter.
The Essex boy, who's being mentored by Nicole Scherzinger, admits he's too scared to leave his home because of all the abuse.
'I've been told I'm going to be bottled and my face sliced open,' says Rylan, 23.
'At times it has killed me and it's disgusting - some of these people act like I'm a murderer. It has made going out in public quite daunting.'
Rylan - whose real name is Ross - says he's worried how his mum will feel when she reads some of the online jibes about him.
'She's not silly. She knows not everyone will like me,' he explains.
'But reading comments threatening to break into my house and firebomb me would shock anyone.'
REVEALED: Final 24 acts make it through to X Factor judges' houses after emotional boot camp
NEW PICTURES The X Factor finalists celebrate at Whisky Mist nightclub after making it through to live shows>>