Saturday 08 September 2012
Emmerdale star Natalie J Robb: One Direction's Harry Styles is a bit young for me but teenage guys like Mucky Moira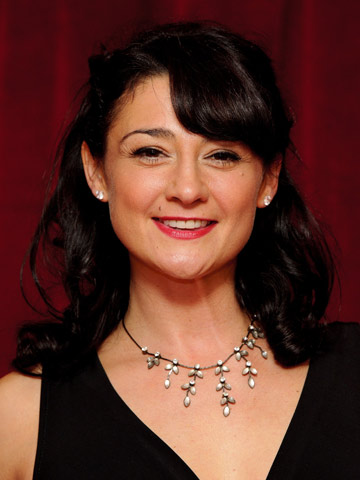 Natalie J Robb has become popular with younger men
Emmerdale star Natalie J Robb's character Moira Barton likes a 'toyboy' and the actress has an open mind about seeing younger men.
'Age isn't an issue to me,' says Natalie, 37.
'I don't know why Harry from One Direction gets so much criticism for dating older women. He's enjoying life and maybe he just prefers girls that are older.
'He's a little bit young for me though... that's what you call just out of the wrapper.'
The actress has noticed a change in fans' impressions of her since her racy storyline and has developed a growing number of young male admirers.
'After the storyline where Moira had an affair with Cain Dingle, I got loads and loads of young men writing to me calling me a MILF,' Natalie tells the Sunday Mirror.
'They range from 25 down to 21 and some are as young as 19. There's definitely been a change. I think they've seen me in a different light.
'Of course I'm flattered. They say they like the sexy side of Mucky Moira coming out.'
SEE PICTURES Harry Styles and One Direction perform new song Gotta Be You on German TV show
SEE PICTURES Harry Styles and One Direction at Capital FM Jingle Bell Ball 2011
SEE VIDEO Harry Styles and One Direction mobbed by screaming fans in London
Anna Francis