Thursday 19 July 2012
Sherlock star Benedict Cumberbatch nominated for Outstanding Actor gong at the 2012 Emmy Awards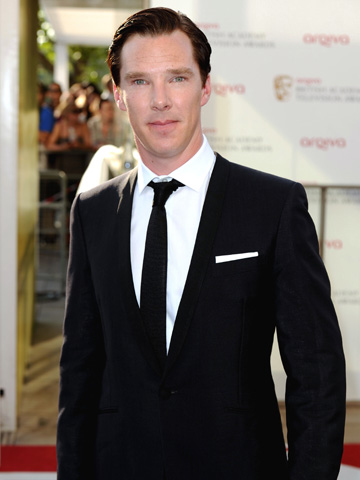 Benedict Cumberbatch is starring in the new Star Trek film
Sherlock star Benedict Cumberbatch has been nominated for a gong in the Outstanding Lead Actor In A Miniseries category at the Emmy Awards 2012.
The actor, 35, will go up against fellow Brit Idris Elba - who plays the title character in Luther - along with American stars including Woody Harrelson and Kevin Costner.
Benedict's Sherlock co-star Martin Freeman has been nominated for an Outstanding Supporting Actor award for his role as Dr John Watson.
US shows Mad Men and American Horror Story come top of the shortlist with 17 nods each, but British series Downton Abbey is close behind with an impressive 16.
Other shows that have been recognised include Jamie Oliver's Food Revolution, the US remake of Shameless and American Idol.
SEE LIST Full nominations for Emmy Awards 2012>>
SEE PICTURES Benedict Cumberbatch shows off his sexy beach body>>
SEE PICTURES Sexy Benedict Cumberbatch makes catwalk debut at London fashion show>>
SEE PICTURES Benedict Cumberbatch's life in photos>>
Anna Duff