Sunday 17 June 2012
Made In Chelsea star Millie Mackintosh: At school bullies called me 'Sparrow Legs'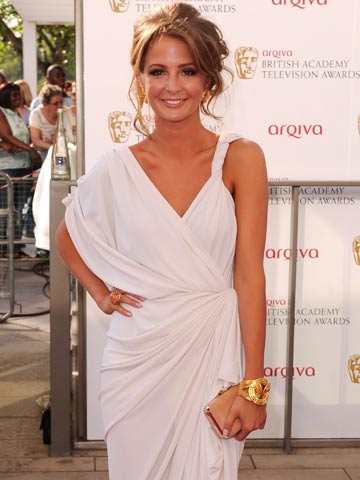 Millie Mackintosh is dating rapper Professor Green
When she was a teenager, Millie Mackintosh was teased for having long slim legs.
Her pins are now the envy of Made in Chelsea fans, but some of Millie's classmates made her feel she was a bit of a freak.
'At school people used to call me names like "Sparrow Legs" because I had such long, gangly limbs,' says Millie, 22.
'But you have to rise above that. My mum always told me to be confident.'
'I learnt a long time ago how to deal with playground bullying. It's a life lesson
'Don't give them the time of day, they just want a reaction.
'I'm happy with my body and I know that's hard for a lot of girls to say.'
Millie knows she's lucky to have inherited great genes.
'Both my parents and my sister are slim and I've got tall grandparents,' she tells Celebs On Sunday.
'They're 6ft - or they were. They've shrunk a bit now.'
SEE VIDEO Millie Mackintosh and Caggie Dunlop's make-up masterclass>>
SEE PICTURES Made In Chelsea girls show TOWIE cast how to dress at London party>>
SEE PICTURES Millie Mackintosh attends InStyle's 10th anniversary party in London>>
EXCLUSIVE VIDEO Behind the scenes at Caggie Dunlop and Millie Mackintosh's photo shoot>>
Lauren Fell