Thursday 24 May 2012
Cheryl Cole to join US X Factor rival show American Idol?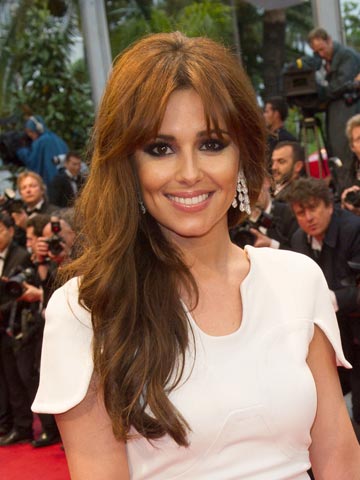 Cheryl Cole was a judge on The X Factor in the UK from 2008 to 2010
Cheryl Cole is reportedly being lined up to replace Jennifer Lopez as a judge on American Idol.
It's claimed TV bosses are offering Cheryl a contract worth up to £6m amid speculation that J-Lo, 42, is quitting the show.
But they're said to be so keen on the Geordie singer that they plan to sign her up even if Jen doesn't leave.
'It will be interesting to see how Jennifer deals with another beautiful woman sitting alongside her,' a source tells Metro.
The news will come as a surprise to Simon Cowell, 52, who hired Cheryl as a judge on US X Factor but axed her after just a few weeks in May 2011.
Cheryl was last year rumoured to be returning to The X Factor in the UK but insisted that her days on Simon's programme are behind her.
'X factor was a great experience and time in my life and career
but is now part of my past .. Please #letsmoveonnow #newnewspls Zzzzz
Tweeted Cheryl, 28.
SEE PICTURES Cheryl Cole wears Victoria Beckham>>
NEW PICTURES Cheryl Cole stuns in red hot designer dress at Cannes Film Festival 2012>>
SEE PICTURES Cheryl and Ashley Cole: The story so far>>
SEE PICTURES Cheryl Cole impresses US in sexy mini dress>>
MORE PICTURES Cheryl Cole's sexy black backless dress shows off new tattoo at The Brit Awards>>
MORE PHOTOS See all the photos of Cheryl Cole looking red hot at the Elle Style Awards 2011>>
SEE PICTURES Stars arrive at Simon Cowell's 50th birthday party>>
SEE PICTURES Cheryl Cole wears nude dress to meet Prince Charles>>
SEE PICTURES Cheryl Cole shows off new hair and image in LA for X Factor US>>
SEE PICTURES Cheryl Cole turns into a ballerina for new music video here>>
SEE PICTURES The life of Cheryl Cole>>
CELEBRITY HAIR Cheryl Cole: From corn rows to curls>>
Esme Riley