Saturday 12 May 2012
BGT judge Amanda Holden: I want to find an act that Prince William and Kate Middleton will think is amazing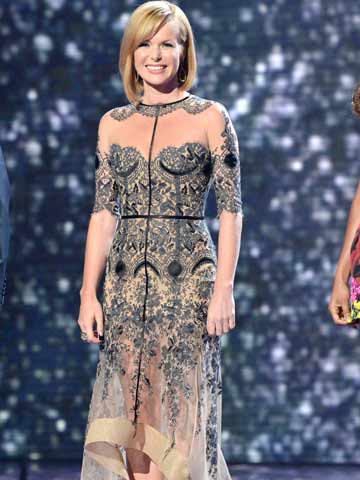 Amanda Holden has been a judge on Britain's Got Talent since 2007
Amanda Holden is keen to find a Britain's Got Talent winner who'll impress Kate Middleton and Prince William.
The act who scoops the top prize tonight will entertain the couple at the Royal Variety Performance later this year and Amanda, 41, doesn't want to let them down.
'I want to find something hot that appeals to the whole family,' says Amanda.
'I want Kate and William to love something as much as the Queen does.
'I want them to be impressed and go: "Wow, that is absolutely amazing. You could only have found that on Britain's Got Talent.'
Amanda has been a judge on the ITV show since its first series in 2007 and admits it's always a concern that the Queen won't enjoy the winner's performance.
This year is particularly important because the Queen is celebrating her 60th year on the throne.
'I worry [about finding the right winner]. Especially this year because it's the Queen's Diamond Jubilee and I think the entire Royal Family are going to be there,' Amanda tells We Love TV.
'They're all familiar with our show. I know they all watch it because I've spoken to them about it.'
PHOTO GALLERY Britain's Got Talent finalists 2012>>
SEE PICTURES Carmen Electra stands in for new mum Amanda Holden at Britain's Got Talent London auditions>>
SEE PICTURES Britain's Got Talent judges meet for Manchester auditions>>
SEE PICTURES Britain's Got Talent 2011: The finalists>>
Anna Duff