Thursday 03 May 2012
The Apprentice: Furious Azhar Siddique feels 'robbed' after he's fired by Alan Sugar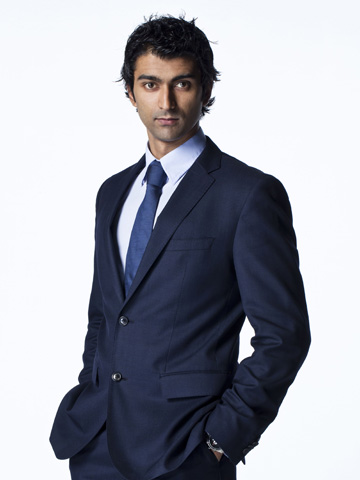 Azhar Siddique has two pet sharks
Azhar Siddique was the 7th candidate to be sent packing by Lord Alan Sugar on The Apprentice 2012.
The 33-year-old catering company manager was criticised for wasting time complaining about strategy to his Team Phoenix project manager Jade Nash, 29.
'I feel robbed, I was wrong to be fired,' Azhar tells MailOnline.
'I think there are people in this process who are playing a game, playing a strategic game.
'I think they wanted me out of the process because they saw me as a threat, they saw me as one of the stronger candidates, and obviously they've got their way.'
In last night's show, the contestants were given £150 to buy products from an Essex warehouse. They were challenged to sell them on at profit and replenish their stock throughout the day.
Team Stirling - led by Nick Holzherr, 25 - finished the task with total assets of £955.20 after finding success flogging bottles of fake tan.
Phoenix, who were unimpressed with Jade's plan to buy equal amounts of different products instead of lots of their top selling toy bugs, concluded their day with a figure of £838.21.
But it was Jade's up-for-it attitude that saved her from Alan's pointed finger.
'Azhar - people are saying about you that you're just standing around, moaning all the time that this is going wrong, that is going wrong,' Alan, 64, said in the boardroom.
'You don't seem to come forward with any solution to what should be done.
'Jade - as the project manager, you were responsible really for the whole strategy of this task, margins, profits and location, and for that reason I'm struggling.
'But I do admire your enthusiasm, and on that basis, I'm going to have to say that Azhar - you're fired.'
NEW PICTURES The Apprentice 2012: Meet the candidates - the have-a-go hero, the body-builder and the Blonde Assassin>>
SEE PICTURES The Apprentice 2011 - contestants revealed >>
SEE PICTURES The Apprentice 2010 - contestants revealed>>
SEE PICTURES The Apprentice: Where are they now?>>
Esme Riley