Sunday 06 May 2012
Made In Chelsea's Caggie Dunlop: We use our poshness to disguise filthy behaviour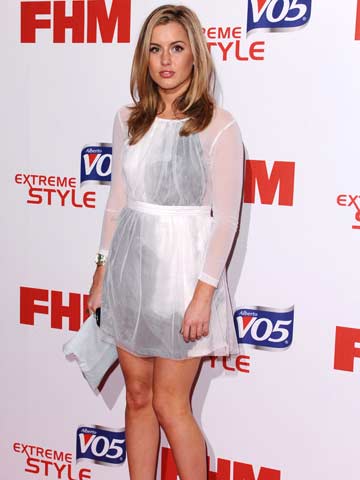 Caggie Dunlop left Made In Chelsea earlier this series to pursue her music career
Caggie Dunlop has joked that the Made In Chelsea cast aren't quite as well-to-do as they seem.
The blonde singer - who's busy touring and has just launched clothing line ISWAI - hints that there's a lot more going on behind the scenes of the west London reality show than we may realise.
'We sound posher than we are,' says Caggie, 22.
'Everyone uses their poshness to disguise the filthy behaviour that's going on.
'It's just to distract you, really.'
Caggie admits the Chelsea world is rather closed off - and she and her friends prefer not to explore outside the boundaries.
'We get an electric shock every time we step outside the area code so we don't have a choice,' Caggie quips in The Sun.
'Our children's children will look very strange.'
SEE PICTURES Made In Chelsea cast join Kate Winslet for Titanic 3D premiere in London>>
SEE PICTURES Caggie Dunlop attends Walkers party in London>>
SEE PICTURES Caggie Dunlop dresses up for London Awards bash>>
EXCLUSIVE VIDEO Behind the scenes at Caggie Dunlop and Millie Mackintosh's photo shoot>>
Esme Riley
VIDEOS Millie Mackintosh takes Caggie Dunlop through this season's hottest make-up...
Luminude:
Berry lip:
Spring pastel:
Wet smoky:
Glitterati: