Monday 07 May 2012
The Mend: We're no angels but music means everything to us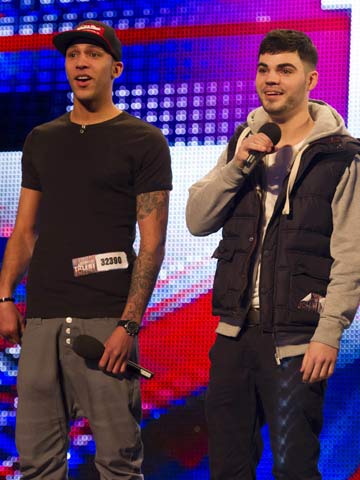 The Mend appeared on The X Factor last year
The Mend were booted off The X Factor last year for breaking the show's rules by having a manager.
Now the Manchester boy band have been voted off Britain's Got Talent in the first semi-final.
But Jayme Kontzle, 21, Craig Worsley, 22, Dean Kelly, 21, and Kris Evans, 21, are determined to continue with their career in music.
'We've suddenly become massive on Twitter - we never knew how to use that thing before the show,' says Jay.
With Dean's older brother Stephen having served five years for armed robbery, the foursome want to leave their past behind.
'None of us is an angel,' reveals Kris.
'Basically, we've come close.
'If you've got a friend making a lot of money doing something they shouldn't, it can be tempting.
'But music means everything.'
Jay adds: 'We're doing music to get us out of that place.'
Read more Britain's Got Talent gossip in Now magazine dated 7 May 2012 - out now!
SEE PICTURES Carmen Electra stands in for new mum Amanda Holden at Britain's Got Talent London auditions>>
SEE PICTURES Britain's Got Talent judges meet for Manchester auditions>>
SEE PICTURES Britain's Got Talent 2011: The finalists>>