Monday 30 April 2012
The Voice's Tyler James: I started drinking when I lost my record deal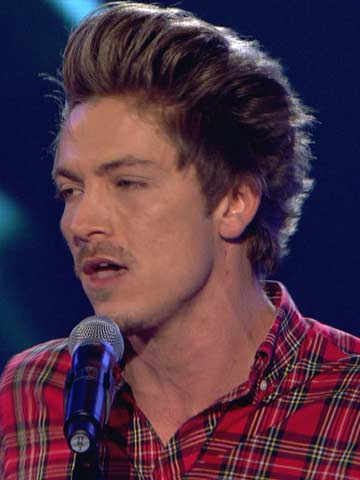 Tyler James is mentored on The Voice by Will.i.am
The Voice contestant Tyler James, 30, once had a record deal with Island Records.
He released an album and three
singles, but after being dumped in 2005, he ended up in
rehab.
Now coached by Will.i.am and getting lots of praise for his voice, Tyler's determined not to make the same mistakes again.
'It was quite hard for me to recover when my record deal ended and
that's when I started drinking. I became self-destructive,' he tells us.
'I never want to let that happen again. I know I'm so lucky to be here now. It's an amazing show and I just want to enjoy the experience.'
Read the full interview with The Voice star Tyler James in Now magazine dated 30 April 2012 - out now!
NEW PICTURES The Voice final 20 revealed>>
SEE PICTURES Reggie Yates and the stars of The Voice kick off the talent programme>>
SEE PICTURES See Jessie J's stunning make over at Glamour Women Of The Year Awards>>
SEE PICTURES Celebrity Hair: Do it like Jessie J>>