Thursday 19 April 2012
The Apprentice: Duane Bryan fired by Alan Sugar after fitness film flop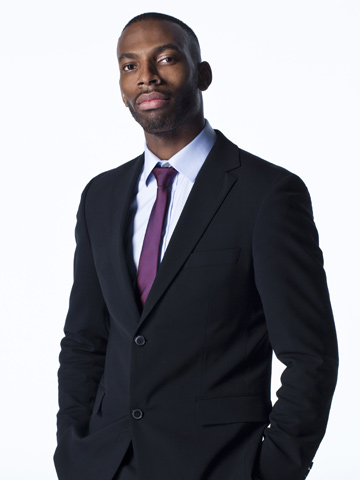 Duane Bryan's promo video failed to impress
Duane Bryan is the fifth candidate to be sent packing by Lord Alan Sugar on this year's The Apprentice.
The 29-year-old, who founded a drinks distribution firm, regrets remaining loyal to team mate Laura Hogg, 28.
'I realise now that being in the boardroom is not about being honourable,' says Duane.
'I'd like to compete against Lord Sugar and his new apprentice and do better than them next year.'
In last night's show, the contestants were challenged to create a new fitness programme and pitch their ideas to 3 health club chains.
Sales manager Stephen Brady, 33, led team Phoenix to victory with their retro Groove Train concept, attracting £12,810 worth of investment from the clubs.
Stirling - project managed by Ricky Martin, 26 - managed sales of just £7,970 after their martial arts and dance programme was dubbed unoriginal.
When Duane was taken into the boardroom with Laura, he took a 'risky' strategy and told Lord Alan that she shouldn't be sent home.
But Duane was responsible for the team's promo film, which the business boss thought was 'boring'.
'You put yourself forward to produce the video,' Alan, 64, told him in the boardroom.
'I personally believe that the video was the main cause of the failure of this task, and therefore Duane, you're fired.'
NEW PICTURES The Apprentice 2012: Meet the candidates - the have-a-go hero, the body-builder and the Blonde Assassin>>
SEE PICTURES The Apprentice 2011 - contestants revealed >>
SEE PICTURES The Apprentice 2010 - contestants revealed>>
SEE PICTURES The Apprentice: Where are they now?>>
Esme Riley