Thursday 05 April 2012
The Apprentice: Michael Copp blames sickness after he's fired by Alan Sugar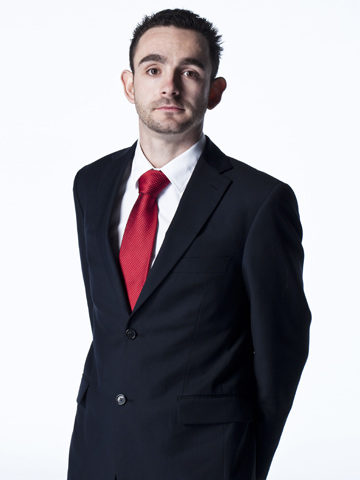 Michael Copp admits he's 'not the best salesman in the world'
Michael Copp was sent packing by Lord Alan Sugar in the third episode of The Apprentice last night.
The 31-year-old, who's the managing director of a kitchen and bedroom furniture retailer, puts his under-performance in the task down to illness.
'I had gastric flu and it really affected me,' Michael tells Metro.
'When you're in a stressful situation like that, it just made it twice as hard.'
Last night the contestants were challenged to create a new condiment to sell to both trade and public.
Duane Bryan, 29, led Stirling to victory with their spicy pineapple chutney after he and Nick Holzherr, 25, were moved over from the boys' team.
And Katie Wright, 26, swapped sides to take charge of the men on Phoenix - but their Mediterranean table sauce only managed to bring in a profit of £585.56 against their opposition's £1,028.68.
Lord Sugar was unimpressed with Michael's participation in the task.
'Michael - I don't know what you were doing really,' Alan, 64, told him in the boardroom.
'You didn't do your trade selling properly but then again you're a man that started your own business and you've got some credibility there.
'I also have to
use an instinctive gut feeling of whether the candidates that I have in
front of me are going to be able to hack it and on that basis, I've got
to say to you, Michael - you're fired.'
NEW PICTURES The Apprentice 2012: Meet the candidates - the have-a-go hero, the body-builder and the Blonde Assassin>>
SEE PICTURES The Apprentice 2011 - contestants revealed >>
SEE PICTURES The Apprentice 2010 - contestants revealed>>
SEE PICTURES The Apprentice: Where are they now?>>
Esme Riley