Saturday 07 April 2012
Made In Chelsea's Caggie Dunlop: Someone told me they'd kill their mum to take me to dinner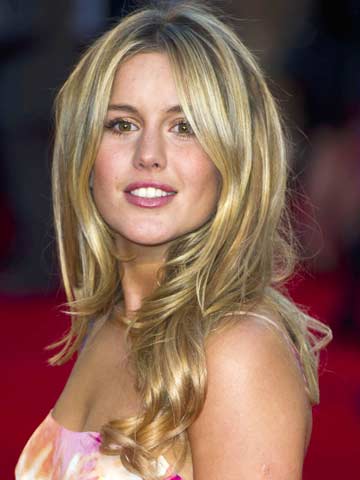 Caggie Dunlop is loved-up with her new Australian boyfriend
Made In Chelsea star Caggie Dunlop has gained some enthusiastic fans since the show first hit our screens last year.
But Caggie, 22, says that some of the mail she receives from her admirers is a little creepy.
'I got one that said: "I'd kill my mum to go for dinner with you",' says Caggie.
'That's horrible - poor mum.'
Caggie, who's rumoured to be leaving Made In Chelsea after the current series, is also targeted by odd fans of the E4 programme on Twitter.
Some of them have delusions that they're dating the aspiring singer.
'There is this one man who Tweets me things like: "Last night was great, I'll be there tonight again." He's some old man,' Caggie tells Celebs.
'I haven't blocked him because it's quite funny. He is mental.
'It's so specific too, all the detailed things he's imagined.'
SEE PICTURES Made In Chelsea cast join Kate Winslet for Titanic 3D premiere in London>>
SEE PICTURES Caggie Dunlop attends Walkers party in London>>
SEE PICTURES Caggie Dunlop dresses up for London Awards bash>>
EXCLUSIVE VIDEO Behind the scenes at Caggie Dunlop and Millie Mackintosh's photo shoot>>
Anna Duff