Sunday 29 January 2012
Alesha Dixon: I should get tips from Cheryl Cole on how to deal with Simon Cowell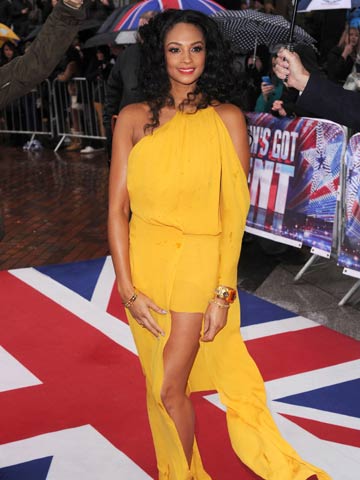 Alesha Dixon left Strictly Come Dancing to become a judge on Britain's Got Talent
New Britain's Got Talent judge Alesha Dixon knows who to speak to if she ends up bickering with Simon Cowell on the show's panel.
The 33-year-old was impressed with how Cheryl Cole, 28, handled her fights with the music mogul during her 3-year stint on The X Factor.
'I should call Cheryl and get some tips from her on how to deal with Simon,' says Alesha.
The singer is loving the new challenge and not bothered that Simon's admitted hiring her because he wanted to poach a Strictly Come Dancing judge.
'He's so cheeky! He's doing it to stir it up,' Alesha reckons.
'At the end of the day it's my choice and I already felt that three years at Strictly... was a respectable amount of time and I was looking forward to trying something new.'
SEE PICTURES Strictly Come Dancing 2010 - the live shows>>
SEE PICTURES Strictly Come Dancing 2010 contestants revealed>>
SEE PICTURES Cheryl Cole in Celebrity tattoos>>
SEE PICTURES Cheryl Cole and Nicola Roberts support Girls Aloud bandmate Kimberley Walsh at her Shrek debut>>
SEE PICTURES Cheryl Cole - Girls Aloud kick off Out Of Control tour>>
FASHION GALLERY SPECIAL Cheryl Cole's fashion history - the highs and the lows>>
NEW PICTURES Cheryl Cole wears nude dress to meet Prince Charles>>
Anna Duff