Tuesday 24 January 2012
Pregnant Britain's Got Talent judge Amanda Holden admitted to hospital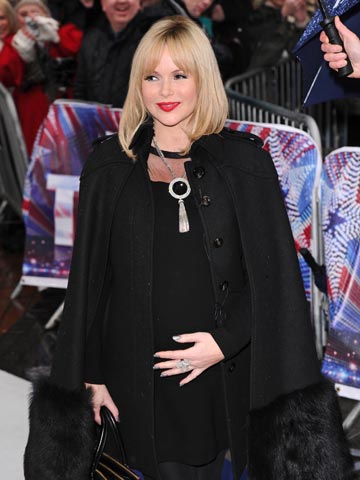 Amanda Holden is expecting a little girl
Amanda Holden has been forced to pull out of Britain's Got Talent auditions in Blackpool after reportedly suffering pains that could mean she's gone into labour.
The 8-months pregnant judge, who's already mum to 6-year-old Lexi, has been admitted to hospital in London.
Amanda is now 'under observation', a spokesman for the star confirms to Mail Online.
The Blackpool auditions will instead continue with just 3 judges - Simon Cowell, 52, Alesha Dixon, 33, and David Walliams, 40.
Amanda, who lost a baby boy at 7 months in February last year, is having a girl.
She announced the happy news that she and and record producer husband Chris Hughes were expecting again in August.
'Lexi's question of the day (and most days) "Mama when are you going to get a baby in your tummy?"' Tweeted Amanda, 40.

'Happy to say TODAY Lexi!

'Mama is pregnant! Yay.'
SEE PICTURES Amanda Holden in Pregnant celebrities>>
SEE PICTURES Britain's Got Talent 2011: The finalists>>
SEE PICTURES Britain's Got Talent 2011: The second auditions show>>>
SEE PICTURES Britain's Got Talent 2011: The first auditions show>>>
SEE
PICTURES Britain's Got Talent - best moments>>
SEE PICTURES David Hasselhoff cops an eyeful of Amanda Holden at Britain's Got Talent launch>>
SEE PICTURES Amanda Holden fronts new TrimSole campaign>
Esme Riley