Wednesday 25 January 2012
Is it all over between Gavin Henson and The Bachelor winner Carianne Barrow?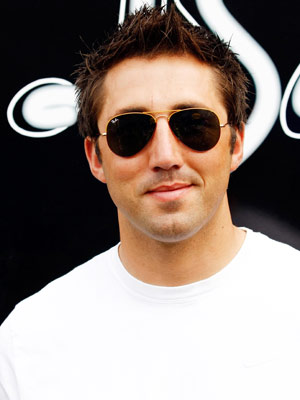 Gavin Henson and Carianne Barrow haven't been getting along
It's been just two months since Gavin Henson proposed to The Bachelor winner Carianne Barrow.
But we can reveal the couple are already on the rocks - and now Gav, 29, is even texting ex Charlotte Church behind Carianne's back.
In a Now exclusive, we've also unearthed a video of Carianne, 24, in which she sobs: 'Gavin doesn't love me.'
So is it all over? Or was it just a showmance from the start?
'Gavin truly thought he'd found his happy ending,' says a pal.
'But the reality is he isn't over the moon. I think he feels he made the wrong choice with Carianne. He's been texting Charlotte to tell her that.'
Read more about Gavin Henson and Carianne Barlow in Now magazine dated 30 January 2012 - out now!
SEE PICTURES Charlotte Church and Gavin Henson - a love story>>
SEE PICTURES Gavin Henson revealed as Strictly Come Dancing contestant 2010>>