Saturday 21 January 2012
Professor Brian Cox: Am I eccentric and selfish? That's probably fair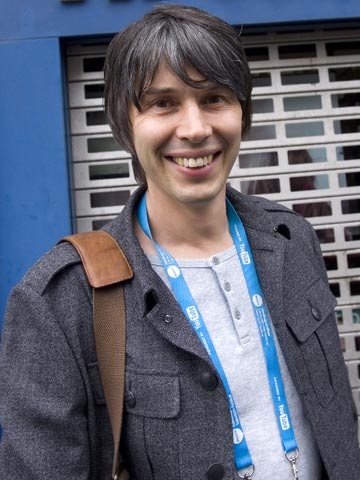 Brian Cox has worked on the Large Hadron Collider
Professor Brian Cox has won thousands of female fans since he popped up on TV presenting shows like BBC2's Stargazing Live - but the TV scientist is a very private person.
When Brian, 43, married wife Gia in a secret ceremony in Minnesota in 2004, even his parents didn't get an invite.
'It does seem quite eccentric in hindsight, doesn't it?' says Brian.
'Am I selfish? That's probably fair. I'm self-contained. I can amuse myself - sit and play the piano, read, write.
'But Gia is as well. She's learning Egyptian at the moment.'
And Brian - who has a PhD in physics and holds a professorship at the University Of Manchester - is still getting used to being famous.
His self-contained personality makes it hard for him to chat to fans.
'The other day, a woman came to the door and said: "You're on the telly, aren't you?' I said: "No I'm not. Goodbye." And shut the door,' Brian tells Weekend.
'Afterwards, I thought: "I probably didn't get away with that."
'I seem to be quite well-known, which is a surprise for someone who makes science programmes.'