Friday 06 January 2012
Cheryl Cole to duet with X Factor star Misha B?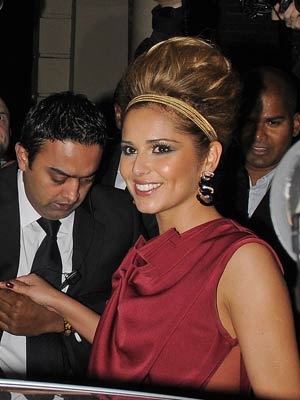 Cheryl Cole is a pop star, designer and model
Cheryl Cole is reportedly keen to get in the studio with X Factor 2011 hopeful Misha B.
Singer Cheryl, who was once a judge on the talent show, wants to aid Misha's move into the world of pop.
'Cheryl loves Misha B's attitude and her quirkiness,' a source tells the Daily Star.
'She's been telling her music team in America that she would love to work with Misha in the future and help her get a foot up in the music industry.'
But Chezza, 28, faces tough competition as she isn't the only one who's noticed Misha B's stand-out music talent.
US rap star Missy Elliott, 40, has already made it clear the 19-year-old's got her backing.
'WOW!!!
Words Can't Describe How Much It Means To Have Ur Support! Got Me
Thinkin...IMAGINE Missy E && Misha B *MUSICALMADNESS*,' Tweeted Misha last month.
Missy replied: 'Hahaha! Yup a hit! As u would say *MUSICALMADNESS* looking 4ward 2 meeting ya:).'
SEE PICTURES Cheryl Cole debuts big hair for new job as judge on US X Factor>>
FASHION GALLERY SPECIAL Cheryl Cole's fashion history - the highs and the lows>>
NEW PICTURES Cheryl Cole wears nude dress to meet Prince Charles>>
SEE PICTURES Cheryl and Ashley Cole: The story so far>>
MORE PHOTOS Cheryl Cole looking red hot at the Elle Style Awards 2011>>
NEW PICTURES The X Factor final 16 contestants settle into their new house>>
NEW PICTURES The X Factor 2011 Final 16>>
NEW PICTURES The X Factor 2011 Final 32>>
NEW PICTURES Tulisa Constostavlos and Kelly Rowland party before X factor launch>>
NEW PICTURES The X Factor judges launch the 2011 show>>
Esme Riley