Sunday 29 January 2012
Kym Marsh: My son gets embarrassed when I talk about sex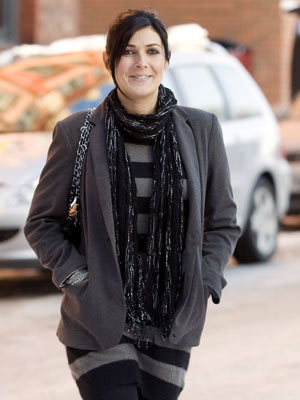 Kym Marsh understands the importance of sex education
Like any normal teenage boy, Kym Marsh's son David cringes every time his mother tries to talk to him about sex.

But Kym, 35, believes it'svital for families to have honest chats about contraception so youngsters in love don't end up becoming parents when they're just not ready for the responsibilty.

'We need to talk about sex education even younger and delve into it even more,' says Kym.

'And at home, as parents, we need to have more open conversations.

'I'm very open with my kids and they do get a bit, "Oh Mum!"
'My son is 16, so I'm having those conversations all the time and he's very embarrassed, but it's important.'

A young mum herself - she had David at 18 and daughter Emily 2 years later - Coronation Street star Kym knows how tough being a teenage mum can be.

'There's a huge stigma attached to teenage mothers and everyone thinks they want to live off benefits,' says Kym.

'But that's tarring everyone with the same brush.'
SEE PICTURES The life and loves of Kym Marsh>>
PHOTO GALLERY Kym Marsh and Jamie Lomas in Pregnant celebrities>>
HOT PICTURES Kym Marsh at British Soap Awards 2010>>
MORE PICTURES Kym Marsh and Helen Flanagan at Fashion Kicks show in Manchester>>