Thursday 10 November 2011
Gavin Henson's Bachelor girlfriend Carianne Barrow: Charlotte Church seems cool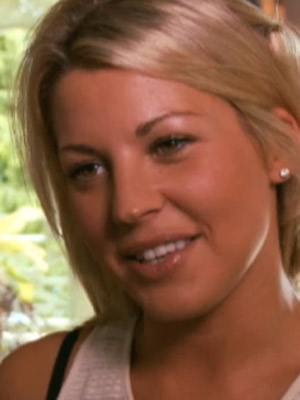 Carianne Barrow is yet to meet Gavin Henson's children
The Bachelor winner and Gavin Henson's girlfriend Carianne Barrow thinks his former fiancée Charlotte Church seems rather nice.
Carianne, who fought off competition from 24 other girls to win the reality dating show, was a fan of Charlotte's before she hooked up with the father of her kids, Ruby, 4, and Dexter, 2.
'I liked her and I like her music,' reveals Carianne.
'She seems quite cool.'
But it appears the feeling's not mutual, as singer Charlotte, 25 - and especially her mum, Maria - are furious that Gavin, 29, chose the Page 3 girl to be his new girlfriend.
'My God, 
of all the women he could 
have had, he lands that one,' Maria, 46, told a friend.
SEE PICTURES Charlotte Church and Gavin Henson - a love story>>
NEW PICTURES Ashley Cole parties with TOWIE girls in London>>
SEE PICTURES Cheryl Cole works the Pride Of Britain red carpet in sexy nude pink Victoria Beckham dress>>
SEE PICTURES Cheryl and Ashley Cole: The story so far>>
SEE PICTURES The life of Cheryl Cole>>
FASHION GALLERY SPECIAL Cheryl Cole's fashion history - the highs and the lows>>
CELEBRITY HAIR Cheryl Cole: From corn rows to curls>
Esme Riley