Thursday 27 October 2011
SHOCK! Great British Bake Off winner Jo Wheatley's husband is in prison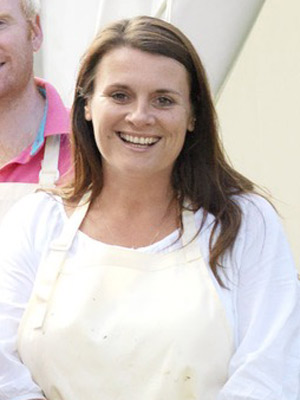 Jo Wheatley was a worthy winner of The Great British Bake Off
Jo Wheatley was hugged by her three sons when she won The Great British Bake Off 2011, but her husband wasn't there to congratulate her.
A tearful Jo held the trophy alone - to celebrate the success of her incredible cupcakes and sensational cheesecake - because of a sad family secret.
Andrew Wheatley, the man she married when she was just 17, is serving a 7-year prison sentence for conspiracy with others to conceal, convert and transfer proceeds of crime.
'I didn't want it to define me, I didn't want to use it as some X Factor-style sob story,' said Jo, 42, who has not been interviewed since her win.
In a cookery demonstration she simply mentioned that the childhood sweetheart from Essex she married had been jailed for fraud' in April 2010.
A BBC spokesman tells the Mail On Sunday: Joanne's husband's background bears no relevance to the programme. She does not have a criminal conviction and was selected in the same way as the other contributors who appeared.
'She is a talented baker and those talents have been recognised.'
Joanne is certainly a star and we can't wait for the next series with expert judges Mary Berry and Paul Hollywood and hosts Mel Giedroyc and Sue Perkins.
Keen cook Lily Allen never misses an episode.
Its one of my favourite shows,' she Tweeted.
SEE PICTURES Lily Allen and sister Sarah Owen launch Lucy In Disguise clothing line at Harvey Nichols>>

NEW PICTURES Lily Allen marries Sam Cooper - see their wedding photos>>
NEW PICTURES The life of Lily Allen - her story in photos>>
PHOTO GALLERY Celebrity bikini bodies with Lily Allen>>
NEW PICTURES Lily Allen Style File>>
SEE PICTURES Lily Allen and other celebrity smokers>>
PHOTOS Lily Allen attends Q Awards>>