Tuesday 25 October 2011
Young Apprentice: 'Optimist' Mahamed Awale is fired by Lord Sugar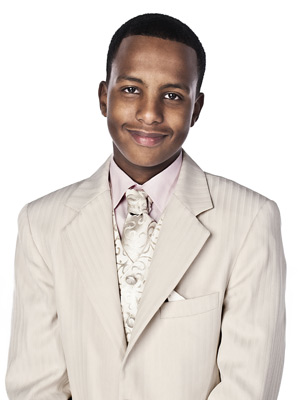 Mahamed Awale was fired by Lord Sugar on last night's episode
Mahamed Awale was the first contestant to be fired from the new series of Young Apprentice last night.
The 16-year-old student from London had said: 'I have so many abilities and so many talents. I want to prove what an entrepreneurial person I am.'
Lord Sugar appeared not to agree.
This week's task saw the boys go head to head with the girls in a battle to sell the most ice cream.
Initially Lord Sugar was impressed by the boys' team, Atomic, who managed to make an impressive profit of £559.25.
But the girls, named Kinetic - who charged slightly more for their ice cream but still put on a rather shambolic display - managed to rake in £708.34.
Atomic team leader Harry Hitchens, 16, kept Mahamed and 17-year-old James McCulloch in the board room with him to face a grilling from Lord Sugar after losing the task.
James and Harry both told Lord Sugar that Mahamed should be fired - and the businessman agreed.
He called Mahahmed an 'optimist' for his wildly inaccurate speculation that he'd sold £130 of stock, having actually flogged just £62 worth.
Mahamed was 'surprised' to be kicked off the show so early but remained positive.
'At the end of the day, I've still got my successful business, I'm still gonna be a success, and it's gonna be Lord Sugar that regrets it,' he said.
SEE PICTURES The Apprentice 2011 - contestants revealed >>
SEE PICTURES The Apprentice 2010 - contestants revealed>>