Friday 21 October 2011
Peter Andre: I'd date an older woman - I like attitude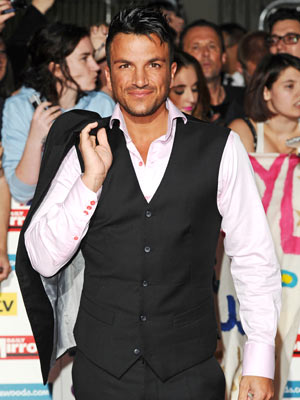 Peter Andre reckons he's hot stuff in the sack
Peter Andre's having trouble finding 'the one'.
The hunky 38-year-old singer, whose new show My Life started on ITV2 this week, wants to get married again before he hits 40.
So would he ever date an older woman?
'I sure would!' Pete tells Now's Justine Harkness, a fellow Aussie.
'They're more experienced in a lot of ways, like in attitude.
'But let me tell you, older or not I'll teach them a few things too, don't you worry about that.
'Once you've had Aussie, the rest is like mozzie.'
Pete doesn't expect to do all the chasing.
'Nah, I like women to be forward,' he reveals.
'I'm confident on stage but I can't go up to a girl in a club.
'I'd rather someone let me know if they're interested or not.
'They have to be blatantly obvious about it, too [laughs].'
Read the full interview with Peter Andre in Now magazine dated 24 October 2011 - out now!
SEE PICTURES Jordan and Peter Andre: A love story in pictures>>
SEE PICTURES Is Alex Reid the new Peter Andre?>>