Friday 09 September 2011
Coronation Street's Brooke Vincent is snapped battered and bruised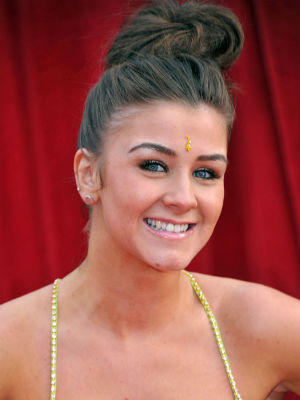 Actress Brooke Vincent joined the cast of Coronation Street in 2004
Coronation Street fans will be horrified to see this photo of Brooke Vincent taking a beating from former co-star Craig Gazey.
Craig, who played window cleaner Graeme Proctor, appears to be
hitting poor bruised and battered Brooke, 19, across the face.
But there's no need to worry, the snap was taken after a clever
make-up session.
Brooke, who plays Sophie Webster in the TV series, posted the photo on Twitter, along with a series of behind-the-scenes pictures.
Actress Brooke, 19, admits she misses former co-star Craig, 29, on set.
'@craigazey I Neeed You Bk In My Life!!!,' she Tweeted.
EXCLUSIVE NOW VIDEO Brooke Vincent transforms into Jessie J>>
SEE PICTURES Brooke Vincent attends Inside Soap Awards launch>>
SEE PICTURES British Soap Awards 2009: Celebrity sexy outfits fashion special>>
SEE PICTURES Celebrity sexy shoes at the British Soap Awards>>
SEE PHOTOS British Soap Awards: Celebrity sexy hair>>