Monday 12 September 2011
Simon Cowell gives Gary Barlow diet tips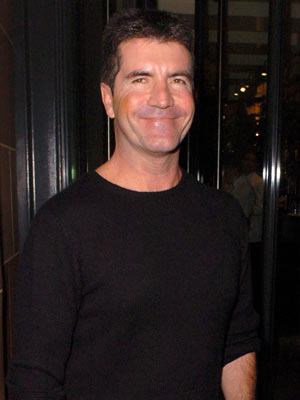 Simon Cowell makes sure he doesn't put on weight himself
Simon Cowell wants all his judges to look good on The X Factor.
Mr Nasty, 51, has even advised Gary Barlow, 40, about diet.
An insider reveals: 'Gary still has nightmare flashbacks from when he was known as "the chubby one" in Take That and he's been open with Simon about that.
'So Simon's been telling Gary all about his own personal diet, which involves having lots 
of smoothies and avoiding carbs after 5pm.
'Gary needs to eat lots of vegetables and lean protein in the evening and there's also 
a ban on sugar.
'Simon knows that Gary, along with all the other judges, wants to look good on the panel and he thinks he's helping.
'The fact that he has to diet himself means Si has no sympathy for anyone else who's packing a few extra pounds.'
Read the full story about Simon Cowell and The X Factor in Now magazine dated 12 September 2011 - out now!
SEE PICTURES The photos of Paul Abdul and Cheryl Cole Simon Cowell didn't want you to see>>
SEE PICTURES Stars arrive at Simon Cowell's 50th birthday party>>
SEE ALL THE NOMINEES Brit Awards 2011: The nominations>>
SEE PICTURES N-Dubz at Radio 1 in London
SEE PICTURES N-Dubz at the Variety Club Showbiz Awards in London
SEE PICTURES N-Dubz at the Brit Awards 2010: Stars arrive on the red carpet>>
SEE
PICTURES Brit Awards 2010: The winners>>