Wednesday 07 September 2011
Bruno Tonioli: I want Pippa Middleton on Strictly!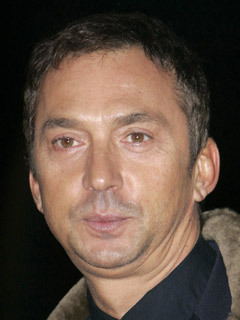 Strictly Come Dancing judge Bruno Tonioli is keen for Pippa Middleton to join the hit show
Bruno Tonioli's Strictly Come Dancing's most excitable judge, known for his enthusiastic attitude and wild hand flaying.
This year's contestants for Strictly have now been announced - and Bruno, 55, is disappointed Kate Middleton's little sister hasn't signed up - yet.
'Pippa Middleton would be fantastic,' he tells us.
'I'm pitching for Pippa!'
NEW PICTURES Strictly Come Dancing 2011 - the contestant revealed>>

Strictly Come Dancing returns to BBC1 at 6.10pm on 10 September
Read the full interview with Bruno Tonioli in Now magazine dated 12 September 2011 - out now!
NEW PICTURES Tennis fan Pippa Middleton braves the rain in denim>>
SEE PICTURES Pippa Middleton stays fit with a run at the Blenheim Triathlon>>
SEE PICTURES Strictly Come Dancing 2010 - the live shows>>
SEE PICTURES Strictly Come Dancing 2010 contestants revealed>>