Thursday 14 July 2011
SHOCK! Lea Michele, Cory Monteith and Chris Colfer to leave Glee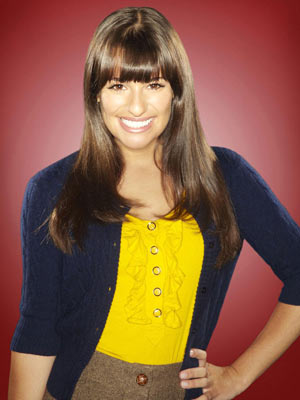 Lea Michele plays Rachel Berry in Glee
Lea
Michele will leave Glee at the end of next season when her character Rachel Berry graduates from McKinley High.
Season 3 will also mark the end for Chris Colfer, 21, who plays Kurt Hummel, and Cory Monteith - famed for his role as jock Finn Hudson.
'We made that decision and I involved Chris and Lea and they thought that was a good idea,' says creator Ryan Murphy.
'They both trust the writing and trust me and felt that it would be great to have an open and closed experience for them to go out while they were on top.'
Ryan didn't consult Cory, 29, but felt he had no choice but to write the trio out of the show because they're due to graduate and continue their lives elsewhere.
'You can keep them on the show for 6 years and people will criticise you for not being realistic,' he tells The Hollywood Reporter.
'Or you can be really true to life and say when they started the show they were very clearly sophomores and they should graduate at the end of their senior year.'
SEE

PICTURES Meet the cast of Glee>>
NEW PICTURES Lea Michele Style File>>
NEW PICTURES Lea Michele attends Oscars 2011>>
PHOTO GALLERY Lea Michele at Teen Choice Awards 2010>>
SEE PICTURES Glee series 2: A sneak peek>>
SEE PICTURES Celebrity weight gain and weight losses>>
Lucy
Halfhead