Saturday 09 April 2011
Sam Attwater: I could end up with Kerry Katona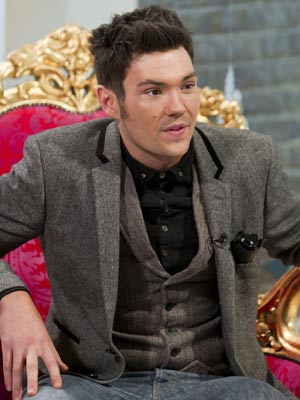 Sam Attwater won Dancing On Ice 2011
Sam Attwater won the nation's hearts with his fancy footwook and brooding good looks, so it's no surprise that the 24-year-old hottie romped to victory in the much-anticipated Dancing On Ice final.
But after publicly declaring his love for dancing partner Brianne Delcourt, 29, he quickly announced they'd split.
'After it came out that we'd broken up I felt like I was being punished when I hadn't done anything wrong,' Sam tells Now.
'All I was trying to do was go out and entertain people on a Sunday night and I was being painted as a terrible person.'
Brianne and Sam are now just good mates, though he doesn't rule out a reconciliation.
'I know we'll always be friends and I'm going to visit her in Canada after the tour,' he says.
'Who knows what's going to happen?
'I could end up with Kerry Katona - although having said that, as much as I love her, she's just too loud for me.'
Read the full interview with Sam Attwater and see him with his kit off in Now magazine dated 11 April 2011- out now!
NEW PICTURES Sam Attwater wins Dancing On Ice 2011 with amazing Bolero>>
SEE PICTURES Dancing On Ice 2011 contestants
revealed>>
SEE PICTURES Dancing On Ice 2010 - the best
bits>>
SEE PICTURES Dancing On Ice 2010 contestants
revealed>>
SEE PHOTOS Dancing On Ice 2010 contestants show
off their costumes>>