Thursday 10 March 2011
Take Me Out's Lucy Evans: Nasty people called me desperate in the street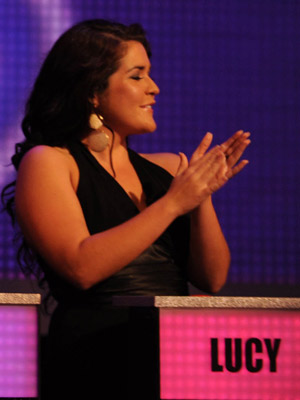 Lucy Evans left her light on 28 times
Take Me Out contestant Lucy Evans has revealed that she was picked on by members of the public after she was rejected on the dating programme 28 times.
The petite brunette Welsh cutie from Porthcawl was on the show for 11 weeks before she managed to nab a man.
'People said such nasty stuff,' Lucy, 19, tells The Sun.
'They told me I was desperate, that I was never going to get anybody.
'It upset me.
'I don't go out in my home town much now.
'It's easier to be out of people's way.'
Lucy eventually landed a date with 26-year-old Essex boy Dave Cobain and says:
'To the people who slated me and tried to bring me down... I've got a date - so in your face!'
Esme Riley