Thursday 23 December 2010
Josie Gibson: I'll name my next perfumes Randy Mare and Desperate Minge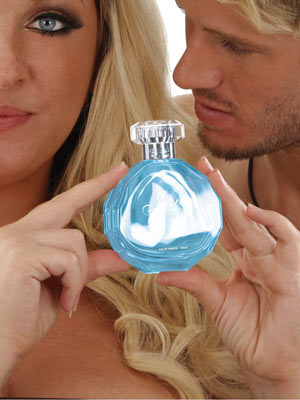 Josie Gibson and John James Parton are spending Christmas apart
Big Brother 11 winner Josie Gibson's new perfume Josie is bound to be in all her fans' stockings this Christmas, but it nearly had a very different name.
'I wanted to call it Randy Mare...or Desperate Minge,' Josie tells Now.
'My agent said Desperate Minge would be a bit of a hard sell, so he wouldn't let me go for it.
'Then I took it out to the fans and they said I should call it Josie.'
The celebrity scent is a joint venture for Josie and BB boyfriend John James Parton, both 25.
If it's a success, there could well be a follow-up fragrance. And this time Josie would love to use one of her Big Brother catch phrases as a name.
'I might do a second one, which I'd love to call Randy Mare,' she says.
'Then the one after that can be called Desperate Minge.'
NEW PICTURES John James' best quotes on Josie, life and love>>
PHOTO GALLERY Josie Gibson on John James, Sam Pepper and being a randy mare>>
SEE PICTURES John James Parton's Big Brother story>>
MORE PICTURES Josie Gibson and John James' love story>>
SEE PICTURES Big Brother's bad girls do Lady Gaga>>
SEE PICTURES Big Brother romances>>

SEE PICTURES Big Brother - couples quiz>>
Esme Riley