Tuesday 21 December 2010
EXCLUSIVE Sharon Osbourne: Nicole's a much better choice for US X Factor than Cheryl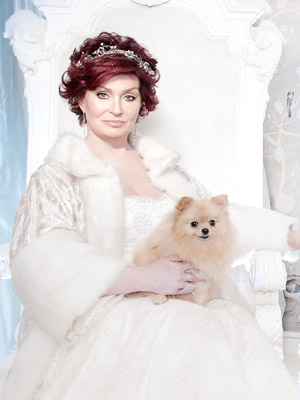 Sharon Osbourne is a big fan of Nicole Scherzinger
Osbourne matriarch Sharon reckons Simon Cowell adores being surrounded by Cheryl Cole, Dannii Minogue and all the other gorgeous women on The X Factor.
It helps feed his ego.
'I think Simon needs his young girls beside him, like Nicole Scherzinger,' she tells Now.
'If you were king of the world like he is, would you want ugly women around you?
'He's not going to want someone with no teeth and psoriasis - that's why he has beautiful girls around him.'

Nicole, 32, is the hot favourite to win a place on US X Factor and Sharon, 58, who's based in LA, reckons she'd be perfect - a better choice than Cheryl, 27.
'Of course. She's great TV, has a huge following here in the States and people absolutely love her. Plus she's beautiful and talented.
'Cheryl's perfect for England - she's the nation's sweetheart and they absolutely love her.
'But over here it's Nicole's town. You have to think of the audience and most of them would never have heard of Girls Aloud.'

To read the full interview with Sharon Osbourne see Now magazine dated 27 December 2010 - out now!
SEE PICTURES The X Factor 2010 - auditions>>
SEE PICTURES The X Factor 2009 - best moments>>
SEE PICTURES The X Factor: Where are they now?>>