Thursday 16 December 2010
EXCLUSIVE! Cher Lloyd and Aiden Grimshaw in secret X Factor romance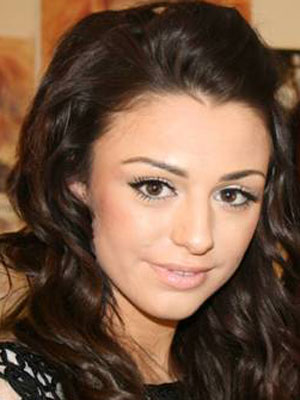 Cher Lloyd was tearful when Aiden Grimshaw left The X Factor
Cher Lloyd
may have been linked to
One Direction
's
Harry Styles
and
Zayn Malik
during her time on
The X Factor
, but it was actually brooding
Aiden Grimshaw
with whom she was caught in a clinch.
The 17-year-old rapper cosied up to Aiden at The X Factor house.
'As I walked in the girls' room, Cher and Aiden were both half lying down,' an X Factor insider tells Now.
'It looked as though they'd been kissing...
'It was obvious it was as bit of an awkward moment.'
And our mole reckons Cher and Aiden, 18, are actually a good match - while Bradford lad Zayn, 17, doesn't fancy her at all.
'I can see why it happened. Cher seems fierce but she's not,' says our source.
'She is quite quiet and almost unapproachable. And so is Aiden.
'Zayn wouldn't go for Cher in a million years.
'Of all the One Direction boys, he's the goody two shoes, but in a sweet way.
'He's really shy. All his bandmates are really boisterous, but he's not.'
SEE PICTURES The X Factor 2010 - the finalists' stylish makeovers>>
SEE PICTURES The X Factor 2010 - final 12>>
SEE PICTURES The X Factor 2010 - auditions>>
SEE PICTURES The X Factor 2009 - best moments>>
SEE PICTURES The X Factor: Where are they now?>>
Esme Riley