Wednesday 24 November 2010
Ofcom: Complaints about Cheryl attacking Wagner on The X Factor? Rubbish!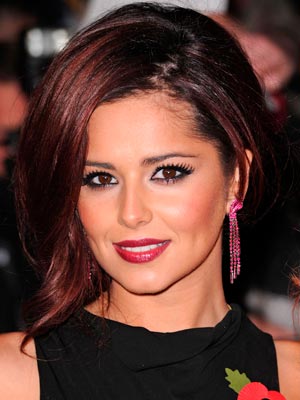 Cheryl Cole admits she is 'very lucky' to be where she is
Reports that Cheryl Cole is being investigated after her outburst towards Wagner Carrilho on Saturday's live X Factor show are not true.
Following Wagner's performance, Cheryl confronted the Brazilian about claims in the press that he'd called her 'a girl from a council estate who got lucky'.
Cheryl, 27, ranted: I am very proud of my roots and I am very, very lucky.
But if I was to give you constructive advice it would be don't focus on everybody else or how lucky I am, but how lucky you are to be on that stage tonight.'
Reports that TV regulator Ofcom has received 200 complaints from viewers about Cheryl's 'humiliating' attack on Wagner, 54, are false says a spokesperson.
The claims are completely made up.
We've had no complaints about Cheryl.'
SEE PICTURES The life of Cheryl Cole>>
SEE PICTURES Cheryl and Ashley Cole: The story so far>>
FASHION GALLERY SPECIAL Cheryl Cole's fashion history - the highs and the lows>>
CELEBRITY HAIR Cheryl Cole: From corn rows to curls>>
PICTURES Cheryl Cole heads home from California>>
PHOTOS: Cheryl Cole arrives back to UK from LA>>
SEE PICTURES Cheryl Cole rocks Bangor>>
SEE PICTURES Cheryl Cole performs on the Danish X Factor>>
Esme Riley