Tuesday 14 December 2010
New judges announced for Britainís Got Talent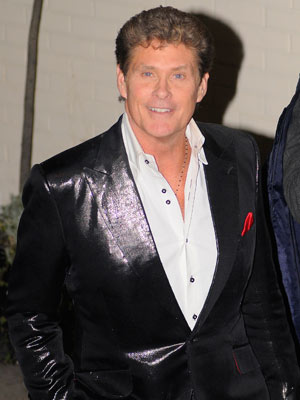 David Hasselhoff is a Simon Cowell favourite
Simon Cowell has appointed comedian Michael McIntyre and actor David Hasselhoff as his co-judges on Britain's Got Talent.
Amanda Holden, 39, will remain as the sole female on the panel when the series returns next year, but Piers Morgan now has a new job as a chat show host in the States.
Unexpectedly, 51-year-old Simon will return as a judge himself during the live stage of the contest.
'I'm a massive fan of Britain's Got Talent and am extremely excited,' says funnyman Michael, 34.
'I was so thrilled when Simon Cowell asked me that I immediately wanted to run in to Ant (McPartlin) and Dec's (Donnelly) arms to celebrate.'
Baywatch star David, 58, has already had a stint on America's Got Talent so feels comfortable in the role.
Patsy Kensit, David
Walliams and Peter Kay are also reported to have been offered contracts but the deals didn't happen.


EXCLUSIVE PICTURES Piers Morgan stars in
EXCLUSIVE Now photoshoot>>
SEE
PICTURES Britain's Got Talent 2010>>
SEE
PICTURES Britain's Got Talent - best moments>>
SEE
PICTURES Britain's Got Talent 2009>>