Friday 12 November 2010
Matt Cardle dating X Factor stylist?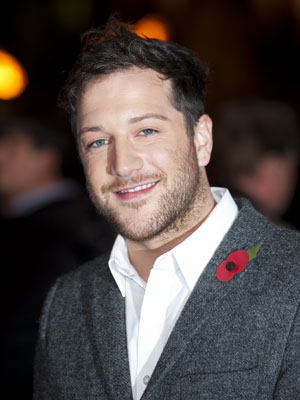 Matt Cardle is being mentored by Dannii Minogue on The X Factor
X Factor finalist Matt Cardle is crazy about the show's stylist.
The painter/decorator is even reported to have been spotted kissing Grace Woodward, 33, backstage.
'Matt is smitten,' says a source. 'He tried to hide his feelings for a long time but he just feels so strongly about Grace.

'They have become very close and he finds it easy to relax around her. They constantly have their arms around each other.

'It's not like they can go out for dates but they have been caught cuddling and have shared a kiss or three. They are both single so they don't see any harm in this.'

But an X Factor spokesman has rubbished the claims.
'He is fond of Grace but I think they are just very good friends,' he tells the Daily Mirror.
Matt, 27, split from ex-girlfriend Lauren Cutmore, 24, just before The X Factor 2010 started.
SEE PICTURE Matt Cardle with X Factor stylist Grace Woodward here>>
SEE PICTURES The X Factor 2010 - the finalists' stylish makeovers>>
SEE PICTURES The X Factor 2010 - the live shows>>
SEE PICTURES The X Factor 2010 - finalists prepare for live shows>>
SEE PICTURES The X Factor 2010 - final 12 get makeovers>>
SEE PICTURES The X Factor 2010 - final 12>>
SEE PICTURES The X Factor 2010 - auditions>>
SEE PICTURES The X Factor 2009 - best moments>>