Wednesday 10 November 2010
Robert Pattinson: I'd love to present Antiques Roadshow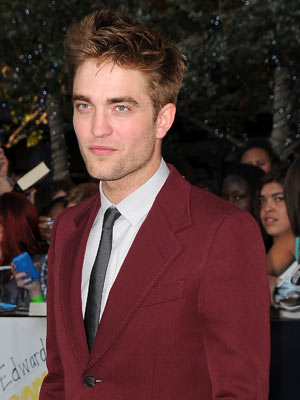 Robert Pattinson plays vampire Edward Cullen in the Twilight films
Robert Pattinson would like to join the Antiques Roadshow team.
The Twilight star has been a fan of the BBC show ever since he was a toddler.

'I used to love it, I think secretly every kid did, but it's not the coolest thing to admit,' says Robert, 24.
'I love the faces of the posh people when they think that something is going to be valued at more than it is.'
Rob is always hoping that the hard-up people in the queue have the real finds.

'I also love the faces of the genuine people who have found something in their loft,' he tells The Sun. When they find out what it is worth they are genuinely delighted and you know it's going to change their life.

'I would love to be presenting the show when some little old dear from Burnley comes in with a genuine Picasso or Rembrandt worth £5million.'
Fiona Bruce currently hosts Antiques Roadshow.
SEE PICTURES The top 20 teen idols>
PHOTO GALLERY Twilight's Robert Pattinson vs Taylor Lautner>>
SEE PICTURES Twilight - an international phenomenon>>
SEE PICTURES The rise of Robert Pattinson>>
SEE PICTURES Robert Pattinson mobbed by fans on Remember Me set>>