Thursday 04 November 2010
Matt Cardle: I want to tell the other X Factor finalists not to be d***heads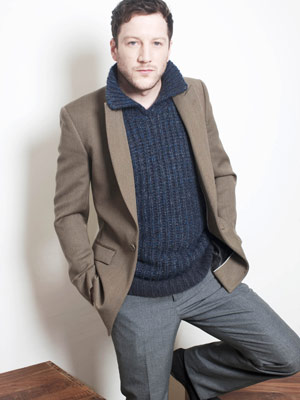 Matt Cardle says some of the other X Factor finalists can be divas
Matt Cardle has blasted the rival X Factor finalists for being too fussy about their outfit choices.
The singer - who is mentored by Dannii Minogue - admits there are certain contestants who have no respect for the show's stylists.
'I get on really well will all the styling team and I wish I could tell some of the other people in he competition, just don't be a dickhead,' Matt, 27, tells X Magazine.
'I just think some people don't appreciate who you're working with. You get to work with [hairstylist] Adam Reed and [stylist] Grace Woodward, who's on top of her game.
'Some people get it into their heads that they're just there to put clothes on them or do their hair.
'It's not like that, there's a lot more to it. People should feel lucky to be in that position.'
On the first live show last month, Cher Lloyd, 17, threw a strop over her outfit choice and since then stylist Grace has admitted that she has to be 'treated with kid gloves'.
SEE PICTURES The X Factor 2010 - the finalists' stylish makeovers>>
SEE PICTURES The X Factor 2010 - the live shows>>
SEE PICTURES The X Factor 2010 - finalists prepare for live shows>>
SEE PICTURES The X Factor 2010 - final 12 get makeovers>>
SEE PICTURES The X Factor 2010 - final 12>>
SEE PICTURES The X Factor 2010 - auditions>>
SEE PICTURES The X Factor 2009 - best moments>>
SEE PICTURES The X Factor: Where are they now?>>
Alanna Freeman