Friday 05 November 2010
Sorry, Derek Hough... Cheryl Cole wants to be single!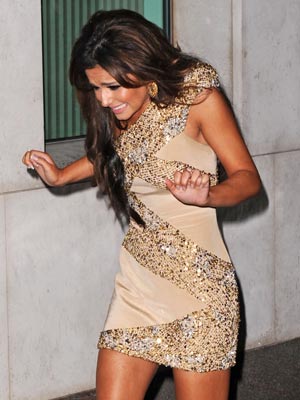 Cheryl Cole is still getting over her divorce from Ashley
X Factor judge Cheryl Cole is planning 
to make 2011 so much better than 2010 - and that includes getting her disastrous love life in order.
A close friend of the star says she's put a five-step plan in place to heal her broken heart.
'Cheryl's tired of being a victim,' says the pal. 'She wants to be happy and enjoy her life and everything she's worked so hard for.'
The friend says she's drawn inspiration from her LA-based psychic healer Jusstine Kenzer.
'Jusstine's helping her to visualise what she wants from her life and how to change the patterns she's formed in past relationships,' says the pal.
'She's advising her to imagine the sort of man who'll be good for her and try to attract 
him into her life. It all sounds a bit "out there" but it's a similar approach to self-help book The Secret and 
it really can work.
'Although she wants to find love again, Cheryl's banned sex and vowed to stay single for a year. She wants to get to know who she is as a single woman, especially after all the turmoil she's endured.
'She and Derek Hough will always be friends but he has his own things going on now in America. She really wants to level her wings before she lands the plane when 
it comes to men.'
See the full story about Cheryl Cole in Now magazine dated 8 November 2010 - out now!
SEE PICTURES Cheryl Cole turns into a ballerina for new music video here>>
SEE PICTURES The life of Cheryl Cole>>
SEE PICTURES Cheryl and Ashley Cole: The story so far>>
FASHION GALLERY SPECIAL Cheryl Cole's fashion history - the highs and the lows>>
CELEBRITY HAIR Cheryl Cole: From corn rows to curls>>
PICTURES Cheryl Cole heads home from California>>
PHOTOS: Cheryl Cole arrives back to UK from LA>>
SEE PICTURES Cheryl Cole rocks Bangor>>
SEE PICTURES Cheryl Cole performs on the Danish X Factor>>