Tuesday 14 September 2010
BB's Josie Gibson: I had blazing row with John James about Kimberley Walsh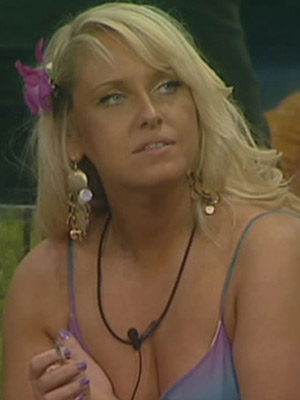 Josie Gibson enjoys making up with John James Parton best of all
Big Brother 11 winner Josie Gibson has explained why she had a bit of spat last week with John James Parton.
John James left an Xbox bash in mysterious circumstances on Thursday and the couple, both 25, also seemed miffed with each other after visiting a BBC studio last week.
'We had a blazing row but we're fine now,' says Josie.
'The best part of breaking up is making up.'
The pair, both 25, fell out after Girls Aloud star Kimberley Walsh called John James 'wet' and 'weak'.
'John James was upset that I didn't defend him after what Kimberley said and he was right,' says the Bristol babe.
'He is my boyfriend. And although I love Kimberley and Girls Aloud, he isn't wet or weak.'
NEW PICTURES John James Parton and Josie Gibson's romantic night out>>
EXCLUSIVE VIDEO John James Parton strips for Now>>
EXCLUSIVE PHOTO GALLERY John James Parton is hot, hot, hot>>
SEE PICTURES John James Parton's Big Brother story>>
MORE PICTURES Josie Gibson and John James' love story>>
PICTURES AND QUOTES John James Parton on life, love and Big Brother>>
PHOTO GALLERY Josie Gibson on John James, Sam Pepper and being a randy mare>>
SEE PICTURES Big Brother - where are they now?>>
SEE PICTURES Ultimate Big Brother contestants>>
NEW PICTURES Josie Gibson meets her Ultimate Big Brother housemates>>

SEE PICTURES Big Brother's hottest housemates>>
SEE PICTURES Big Brother - couples quiz>>

SEE PICTURES Big Brother - where are they now?>>
Kim Clarke-Overy