Monday 23 August 2010
John James fans cause website meltdown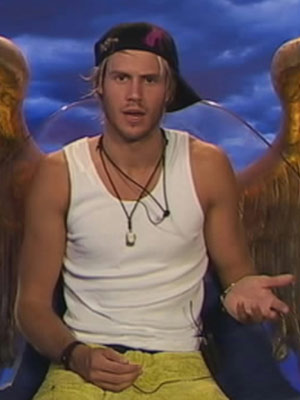 John James Parton already has a massive following on Twitter - http://twitter.com/JohnJames_BBUK
Fans of Big Brother heartthrob John James Parton have overwhelmed the website of the company handling his personal appearances following his exit from the show.

Enthusiastic admirers bombarded management experts IMG online after John James revealed on his Twitter page that the organisation - whose clients include JLS and Alexandra Burke - will be co-ordinating his personal appearances.

The high demand for further information overloaded the website.

It was briefly taken down for maintenance, but is now up and running again.

IMG is currently planning a UK tour for John James to allow the former housemate to meet his fans.
PHOTO GALLERY Josie Gibson on John James, Sam Pepper and being a randy mare>>
SEE PICTURES John James Parton's Big Brother story>>
MORE PICTURES Josie Gibson and John James' love story>>
VIDEO All the latest Big Brother 11 clips>>
PICTURE GALLERY Shabby and Caoimhe's Big Brother love story>>
SEE PICTURES Big Brother's bad girls do Lady Gaga>>
SEE PICTURES Big Brother romances>>

SEE PICTURES Big Brother - couples quiz>>

SEE PICTURES Big Brother - where are they now?>>

SEE PICTURES Big Brother's hottest housemates>>
Kim Clarke-Overy