Saturday 24 July 2010
John Barrowman to star in Glee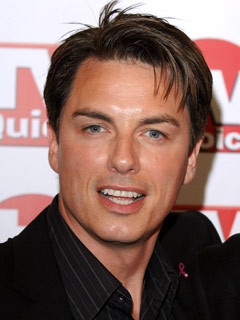 John Barrowman is a big fan of Glee
John Barrowman is in talks to star in Glee.

The Torchwood actor had a meeting with show bosses recently.

I met with their casting people and I said I'd love to be in it,' says John, 43.

The ball's in their court, though.'

John's already thought about what character he could play.

I'd be good as one of Rachel's gay dads!' he adds.
Glee airs on E4 in the UK.
SEE PICTURES John Barrowman - from TV presenter
to Torchwood superstar>>
SEE PICTURES Meet the cast of Glee>>
Lauren Tainsh