Wednesday 09 June 2010
Past Big Brother winners to go back in house this year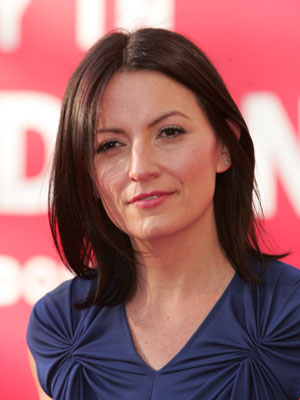 Davina McCall is back to present the final series of Big Brother
Previous
Big Brother
and
Celebrity Big Brother
housemates will re-enter the house this year at the end of the series to compete against this year's winner.
About a dozen of your favourite former contestants will battle it out onscreen for two weeks in a bid to become Ultimate Housemate.
'It will be a nostalgic treat for people who love the show, and remind us why it was so great,' says Big Brother boss Phil Edgar-Jones.
'Some old faces have been asking for weeks if we're bringing them back, saying they want in.
'Billi Bhatti and Nikki Grahame have both been asking.
'It's a bittersweet moment with Big Brother ending, but the Ultimate Champion will ensure we end on a high.
'As well as finding fans' favourite housemate, it will also be a trip down memory lane as they discuss experiences in the house.'
The new - and final - series of Big Brother begins tonight at 9pm on Channel 4.
SEE PICS Big Brother 2010: The Hopeful Contestants>>
PICTURES Big Brother contestants: Where are they
now?>>
SEE PICS Sneak peek inside the Big Brother house>>
Kate Lucey