Friday 26 February 2010
PIC Kieron Richardson has stitches after Dancing On Ice fall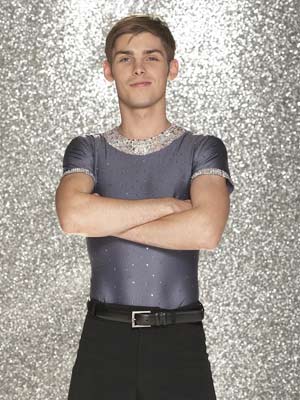 Kieron Richardson plays Ste Hay in Hollyoaks
Kieron Richardson split his top lip while rehearsing for Dancing On Ice.

The Hollyoaks actor, 24, fell face first onto the ice while attempting a spin called the axel.
Kieron required stitches but will perform with partner Brianne Delcourt on Sunday night.
'He was shaken but he's still going ahead with it,' a source tells The Sun.
'He's got to prove it to himself.'
Last week, Kieron ended up with a nasty cut after he slipped and hit his head during training.
Dancing On Ice airs on ITV1 on Sundays.
SEE PICTURE Kieron Richardson shows off his split lip after Dancing On Ice fall>>
SEE PICTURES Dancing On Ice 2010 contestants revealed>>
SEE PHOTOS Dancing On Ice 2010 contestants show off their costumes>>