Friday 20 November 2009
Oprah Winfrey to end chat show after 25 years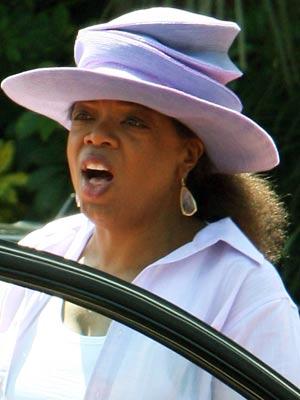 Oprah Winfrey is starting her own cable channel in 2010
Oprah Winfrey
is bringing her much-loved chat show to an end after 25 years.
The 55-year-old will front her final programme in 2011.
'The last day will be September 9, 2011,' says her spokesperson.
'She will speak about it on [Friday's] live show.'
CBS Television Distribution
, which distributes the programme, has paid tribute to
Oprah
.
'We have the greatest respect for
Oprah
and wish her nothing but the best in her future endeavours,' reads a statement to People.
'We know that anything she turns her hand to will be a great success. We look forward to working with her for the next several years and hopefully afterwards as well.'
Oprah
plans to launch her own cable channel next year and there's speculation she could move her show there.

Get more news like this every week. Subscribe to Now magazine and save 30%>>