Saturday 24 October 2009
Arlene Phillips to choreograph new BBC show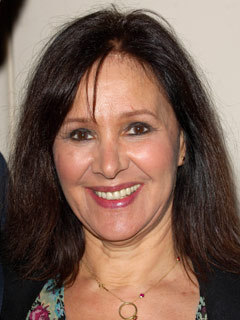 Arlene Phillips will return as a judge for the Strictly Come Dancing tour
Arlene Phillips has signed up for a new BBC show.

The former dancer will choreograph the routines for The Wizard Of Oz.
The programme will feature Andrew Lloyd Webber trying to find someone to play Dorothy in a musical that will launch next year.
Arlene, 66, will also appear as a judge on BBC1's So You Think You Can Dance? alongside Nigel Lythgoe from January.
She was replaced by Alesha Dixon, 31, on Strictly Come Dancing earlier this year.

SEE PICTURES Strictly Come Dancing 2009 contestants revealed>>
SEE PICTURES All the best moments from Strictly Come Dancing 2008>>
Get more news like this every week. Subscribe to Now magazine and save 30%>>
Hanna Flint